Tree Company in Brush Prairie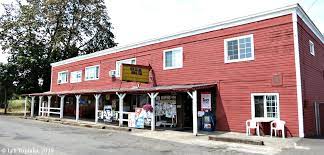 Brush Prairie has seen explosive growth over the last 10+ years. Many new homeowners and entrepreneurs have flocked to the area for its beauty and potential. Many new homes and businesses are built every month, and with new development, comes new challenges. Alpha is ready to assist with our services to help your project move along. Whether it's blackberry removal or tree removal, we can make sure we keep you on schedule. We able to remove trees safely and without harm to property. Whether you're in Brush Prairie, Meadow Glade, or Mt. Vista, give us a call today.

Happy Customers are our best salespeople.
"Lonnie and crew were on time, even 15 minutes early all four days. They performed a tricky tree removal creatively and confidently. Pricing was very reasonable compared to other estimates I got. And he's a nice guy on top of it. I'll hire Alpha again, and I'd recommend them to anyone looking to have tree work done. A+ job."
Chris Greene
See All Google Reviews